Major Brokers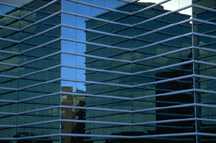 Aramarine Brokerage: We Can Help You with Your Tough Placements

While many of Aramarine's broker/agent clients are national and regional, we also have had the privilege of assisting even the world's largest brokers. They have utilized Aramarine's marketing expertise and unique carrier relationships for many types of risks. See Aramarine News.
Aramarine can help large brokers and agents cut costs in servicing Risk Management clients. By taking advantage of our unique carrier relationships and through risk purchasing groups, we can provide you with competitive proposals with a minimum involvement of your staff's time.
In addition, if you have a risk with difficult exposures, i.e., Tier 1 Wind or California Earthquake and are having a problem placing it, give us a call. At Aramarine, we respond quickly to your submissions and return to you a prompt and competitive proposal, utilizing both admitted and non-admitted paper. We can further assist you in filling out a layered or quota share Liability and Property/DIC program.
Aramarine's professional staff brings a multi-disciplinary insurance approach to every risk: underwriting, brokering, risk management and claims. By looking at each risk in this way, we are frequently able to find a fresh approach to risk financing, saving your clients money.
For More Information: Call Us at 908-608-0200 or Email us at submissions@aramarine.com